Reach your goals & get results today

I need fun
& effective workouts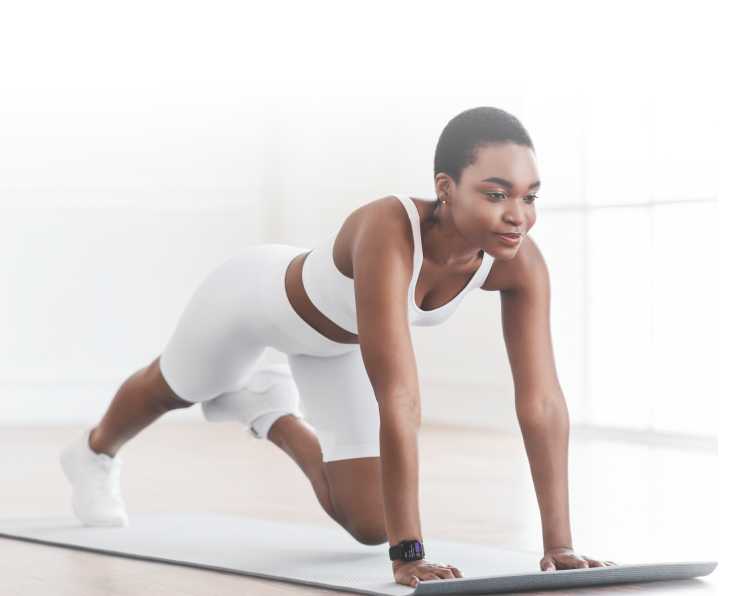 I need fun
& effective workouts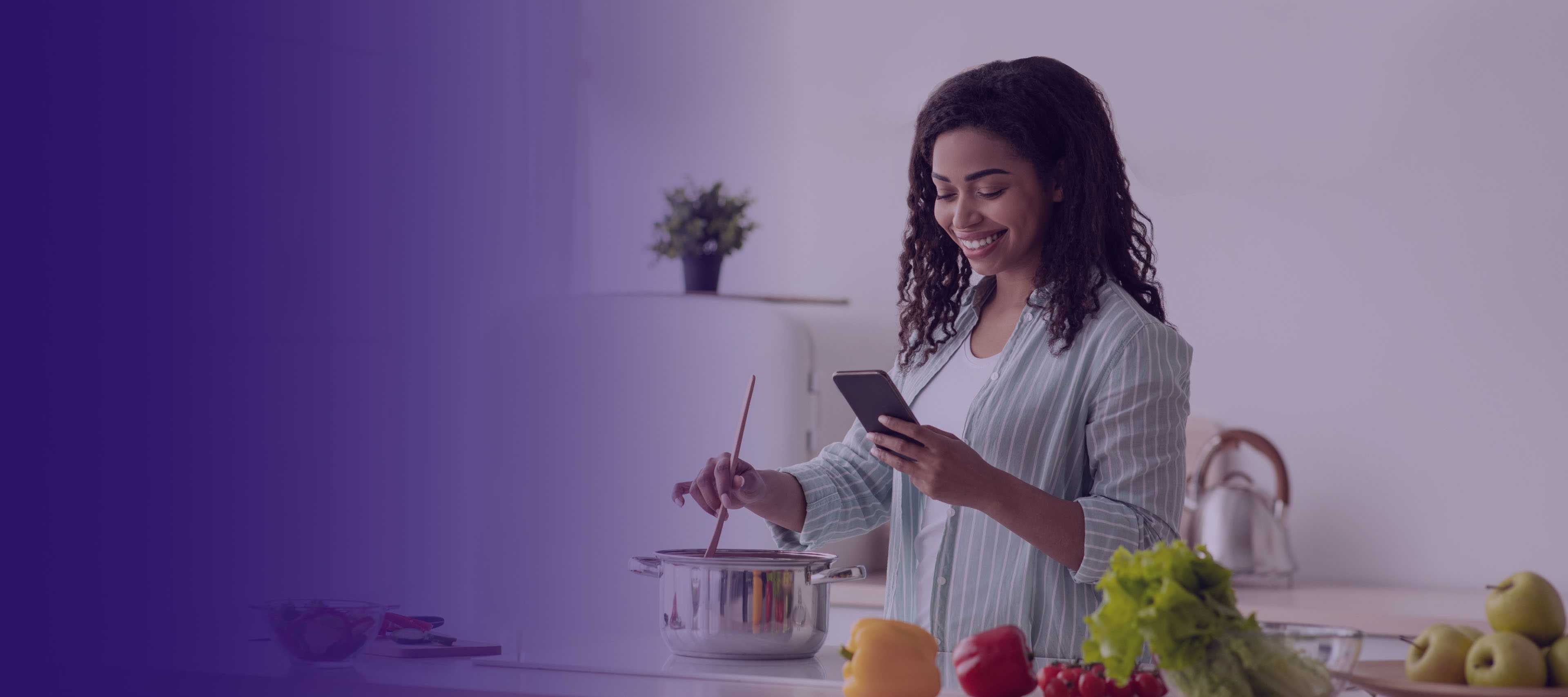 I'm looking for easy,
healthy meals
that taste good
I'm looking for easy,
healthy meals
that taste good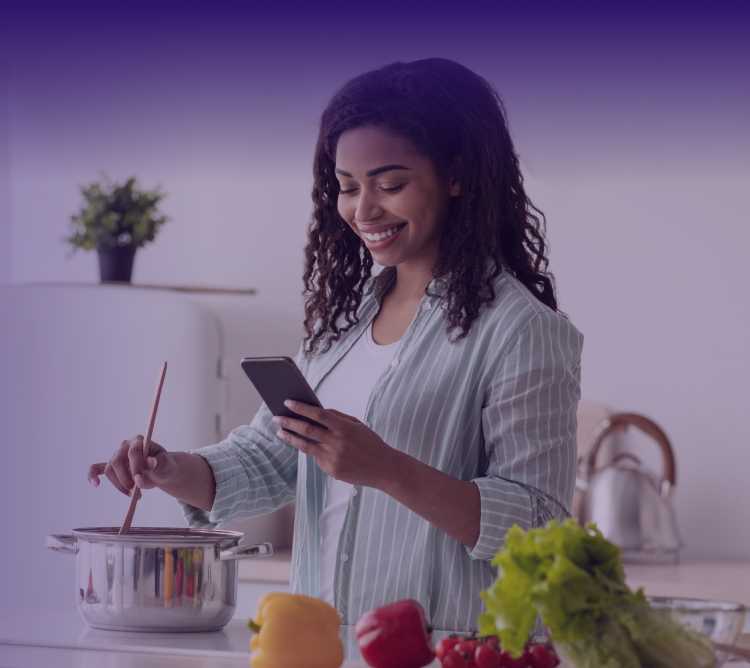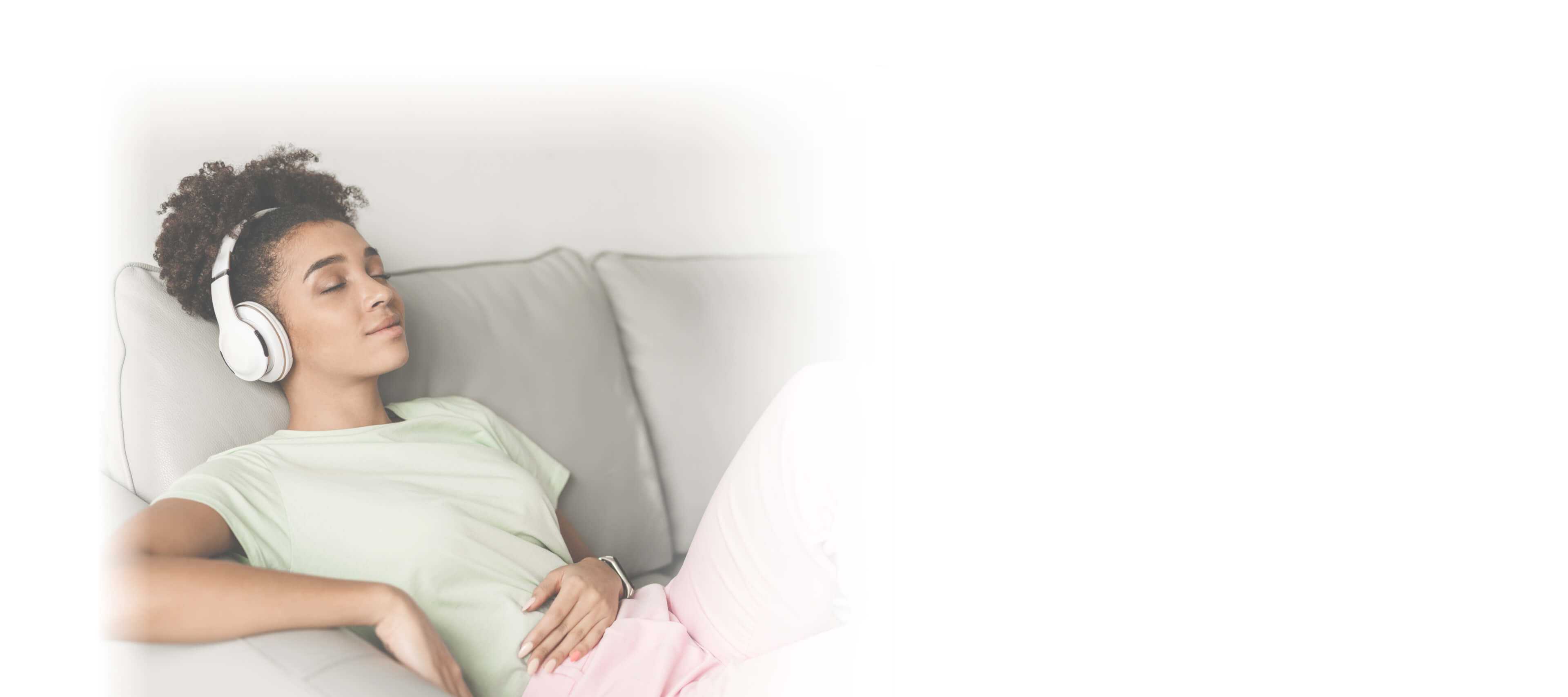 I need to unwind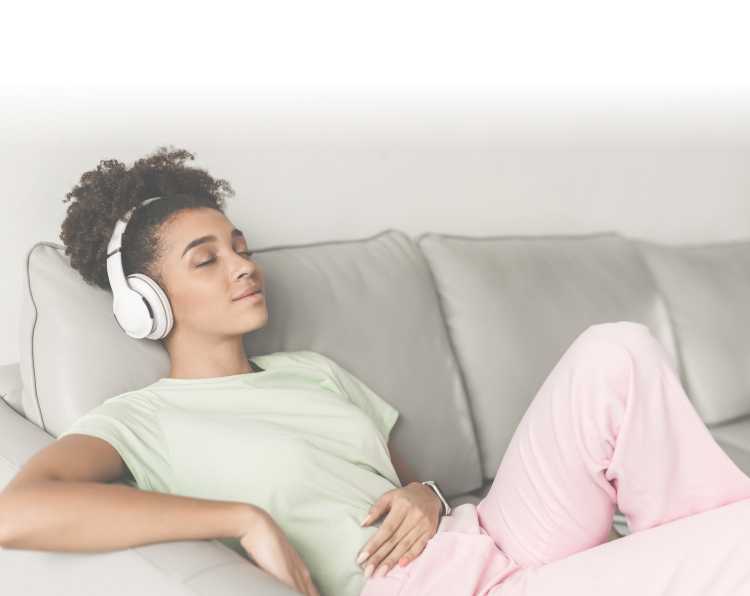 I need to unwind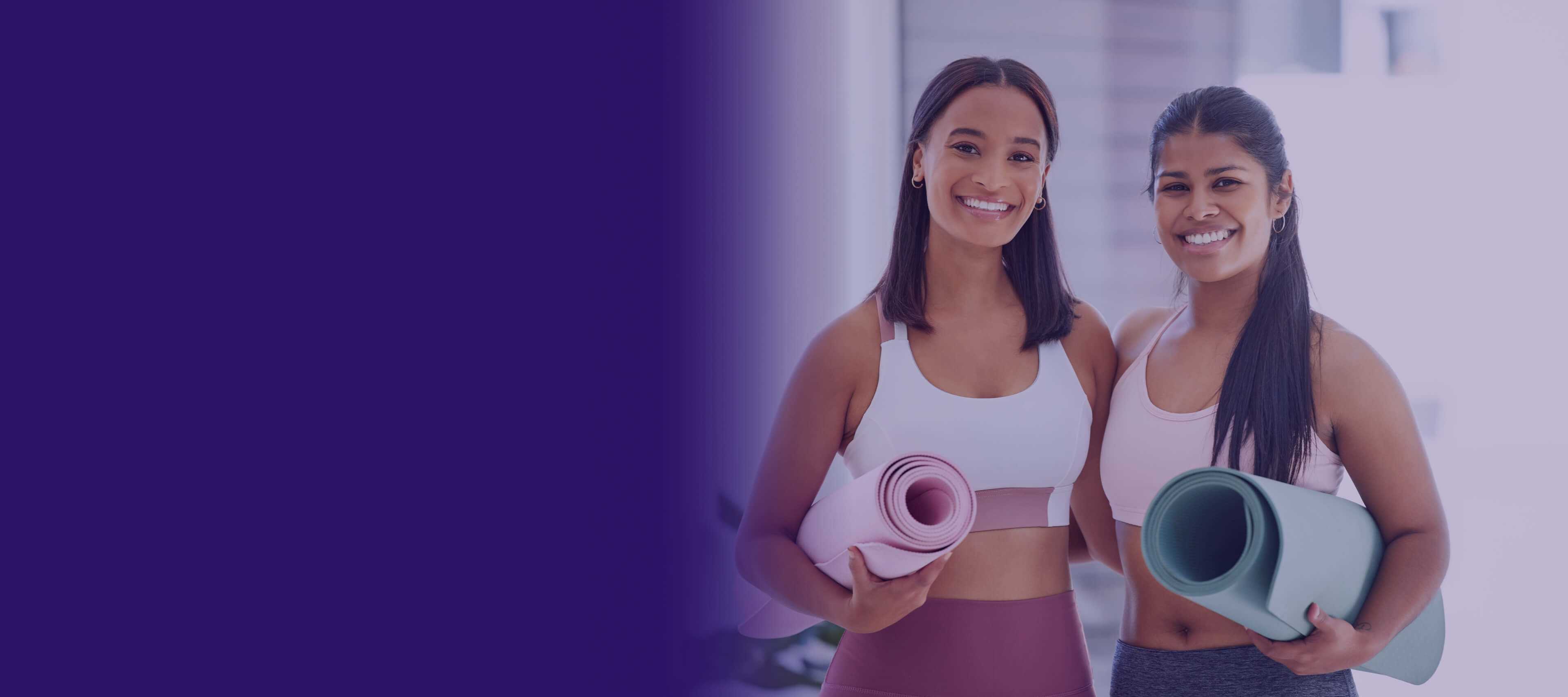 I need to get
accountable
I need to get accountable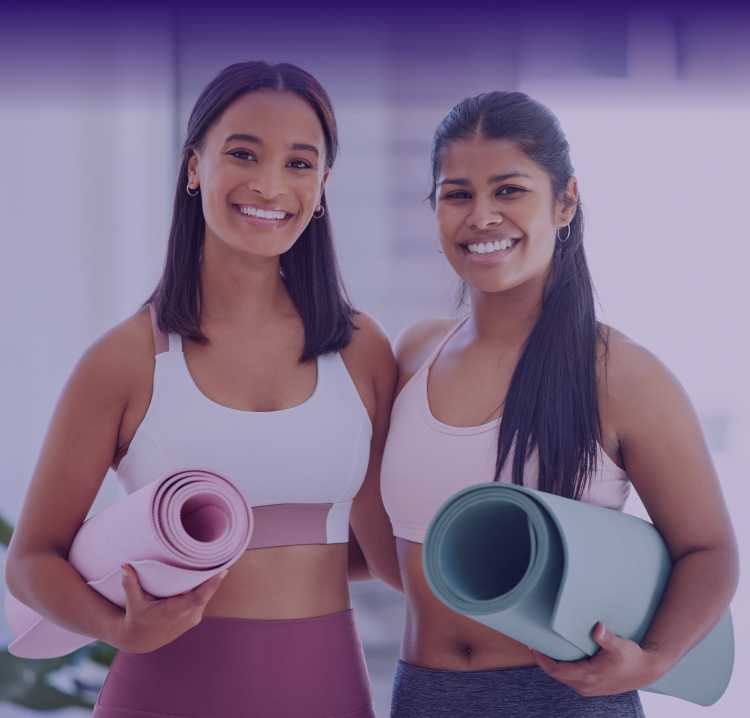 Workout with trainers who get it to see guaranteed results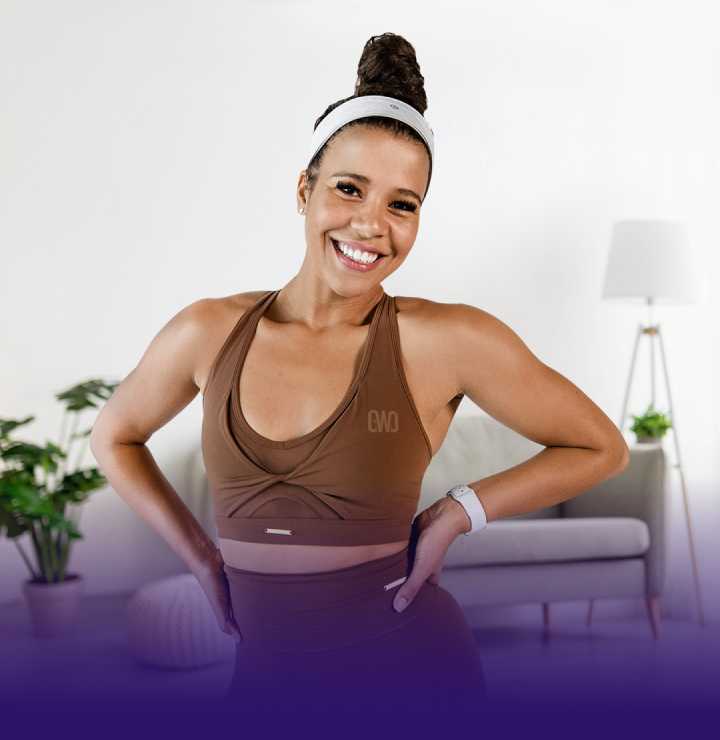 Jo
Jo will have you loving your workouts after finishing your warm-up. Kiss boring and ineffective workouts goodbye, with Jo you will be smiling, sweating, and reaching your goals in no time!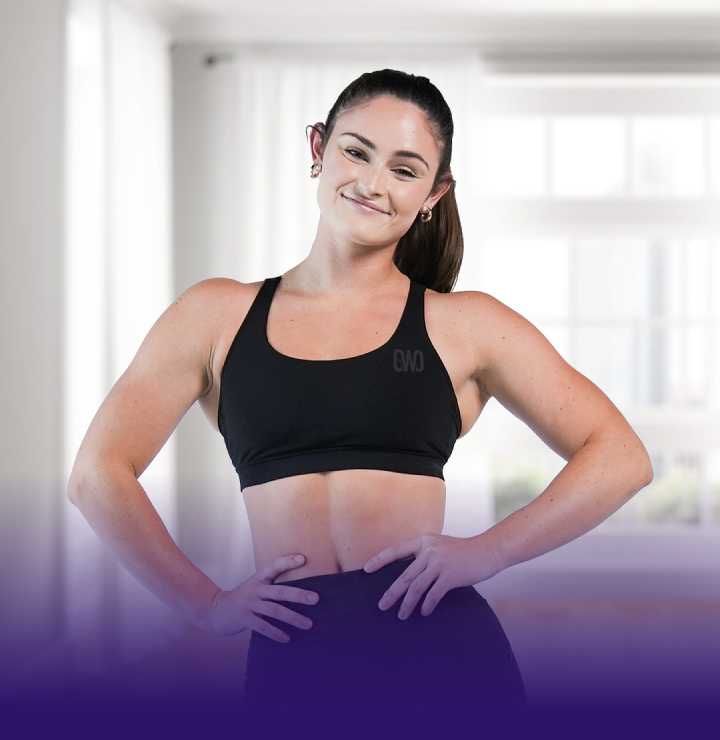 Kirra
If you have always wanted to feel strong and confident in your body Kirra is going to teach you exactly how! She makes strength training workouts easy and effective. Disclaimer, you might fall madly in love with strength training!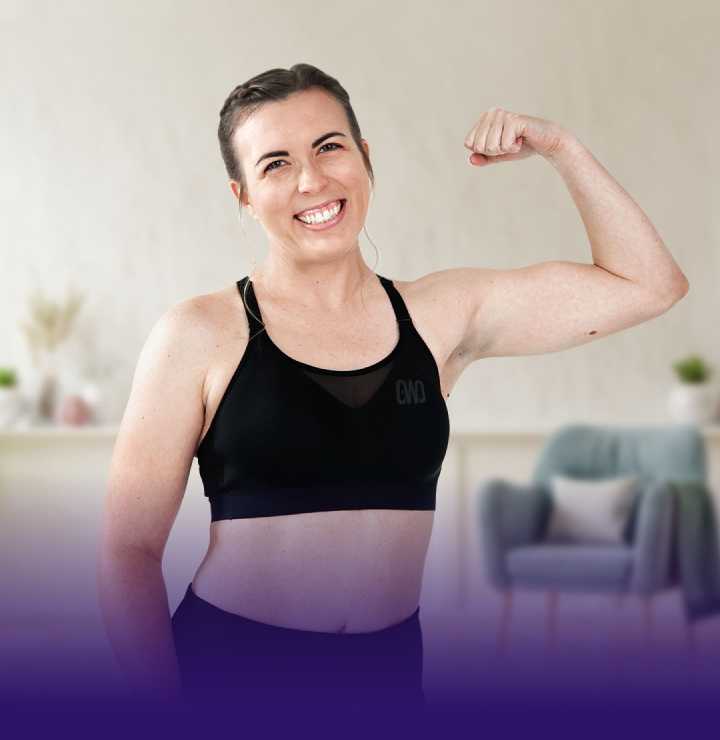 Ashley
You may recognize her name… Our new trainer Ashley aka "Work Your Ash Off" is here to help you start your journey off on the right foot, with low-impact beginner friendly workouts!
NOW IN THE APP!
LIVE & ON-DEMAND
Take your fitness to the next level and join us for live workouts, Q&A's, motivational chats, nutrition talks, and so much more. This feature is quickly becoming a fan favorite and trust me, you will see why when you join your first live!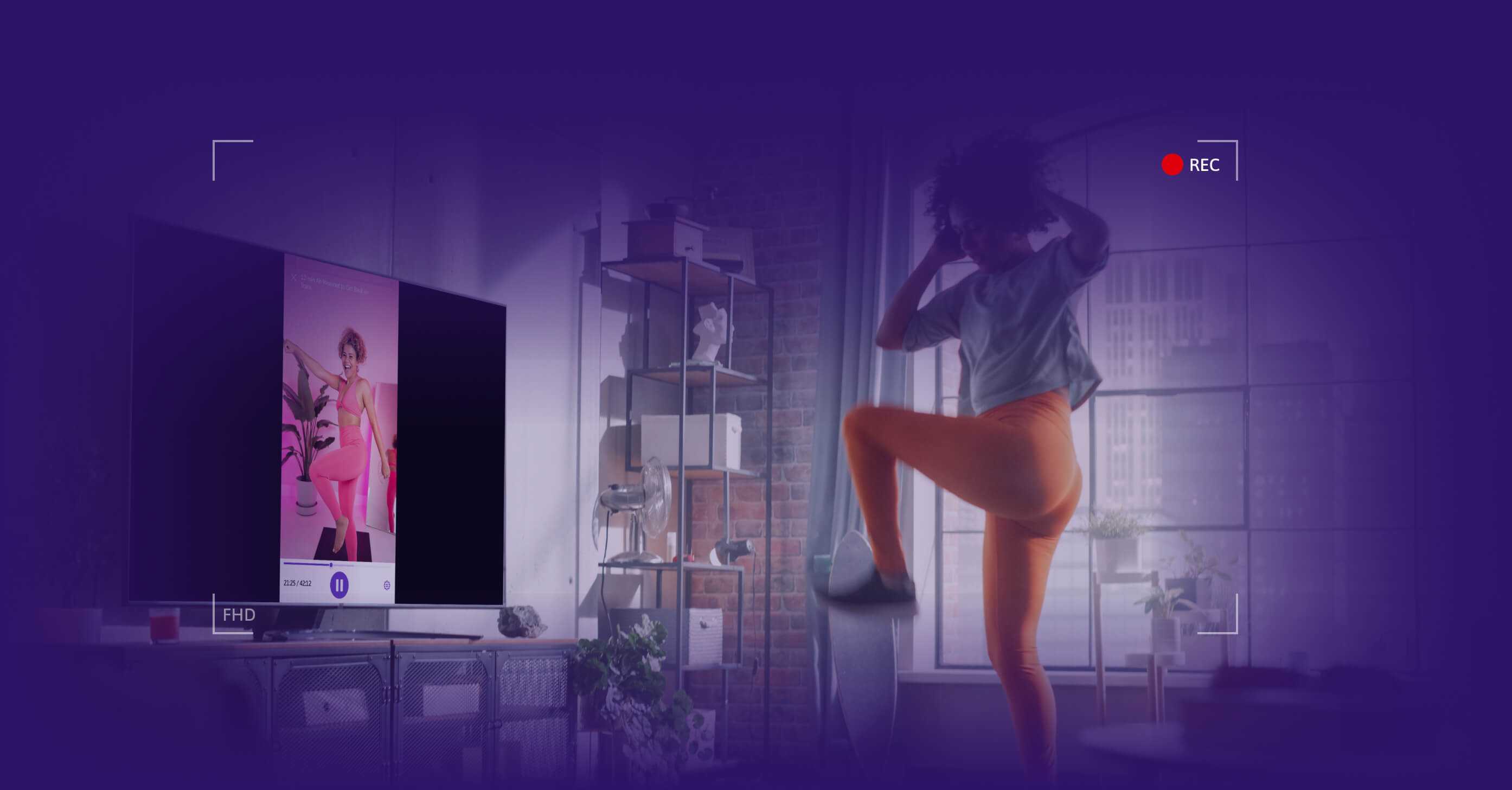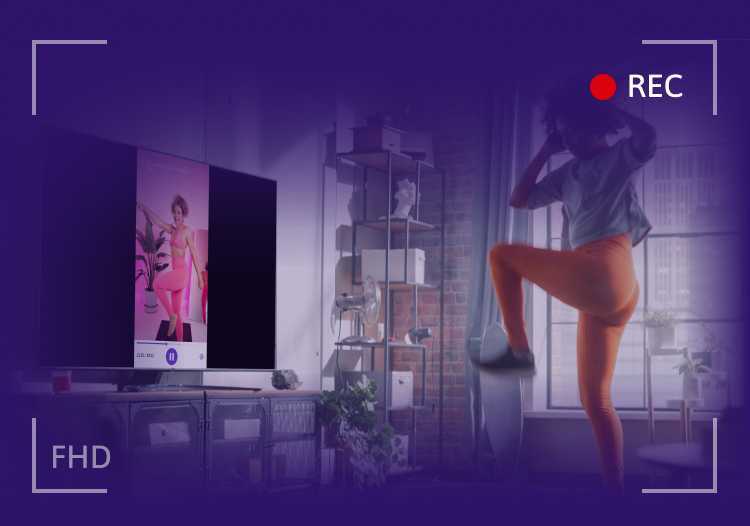 On-demand workouts
Ready to get in shape? Try out this on-demand workout from our fitness app! With this easy and convenient workout, you can get an effective workout anytime, anywhere. So what are you waiting for? Get moving and start your on-demand workout today!
Get started on your journey to health and wellness today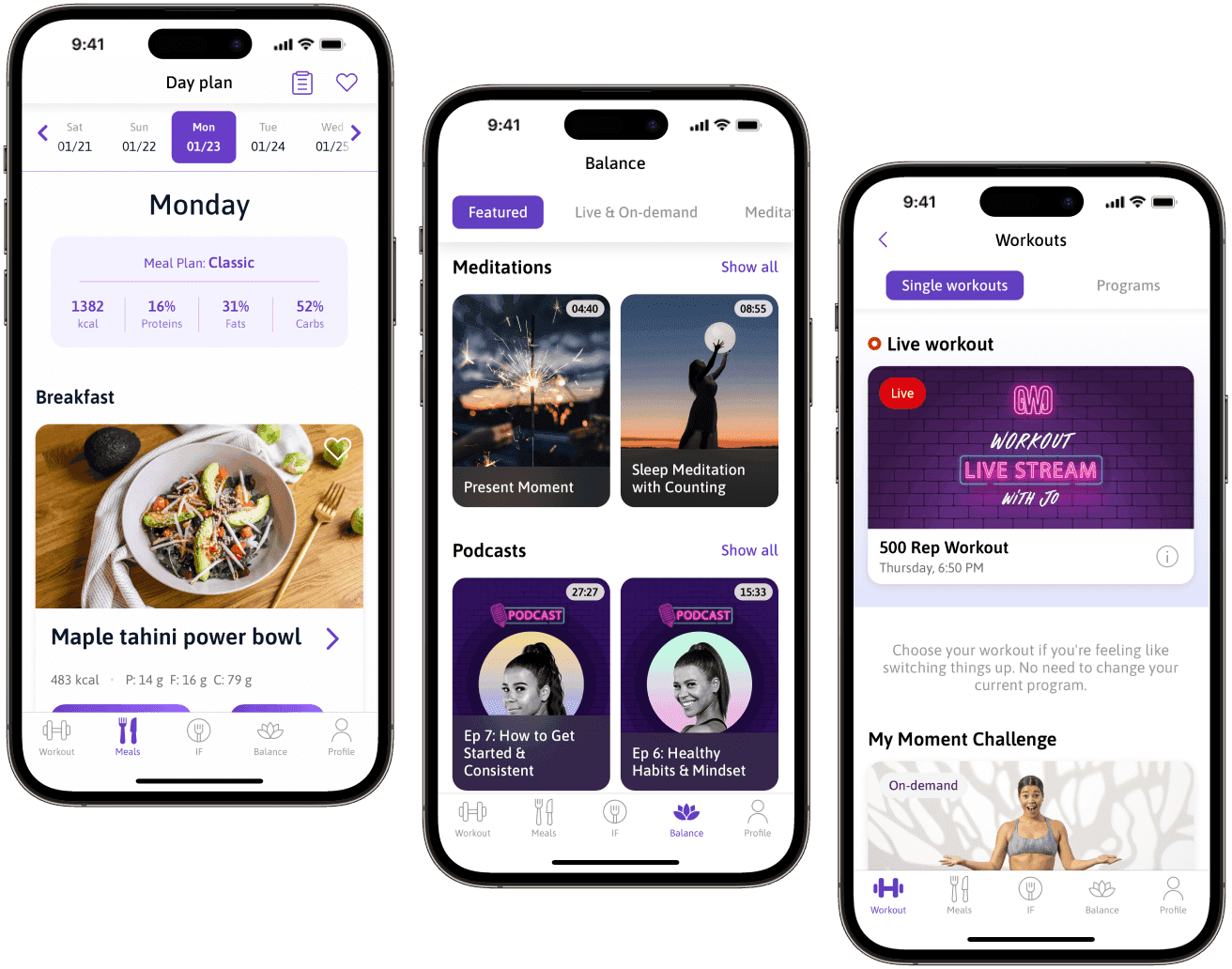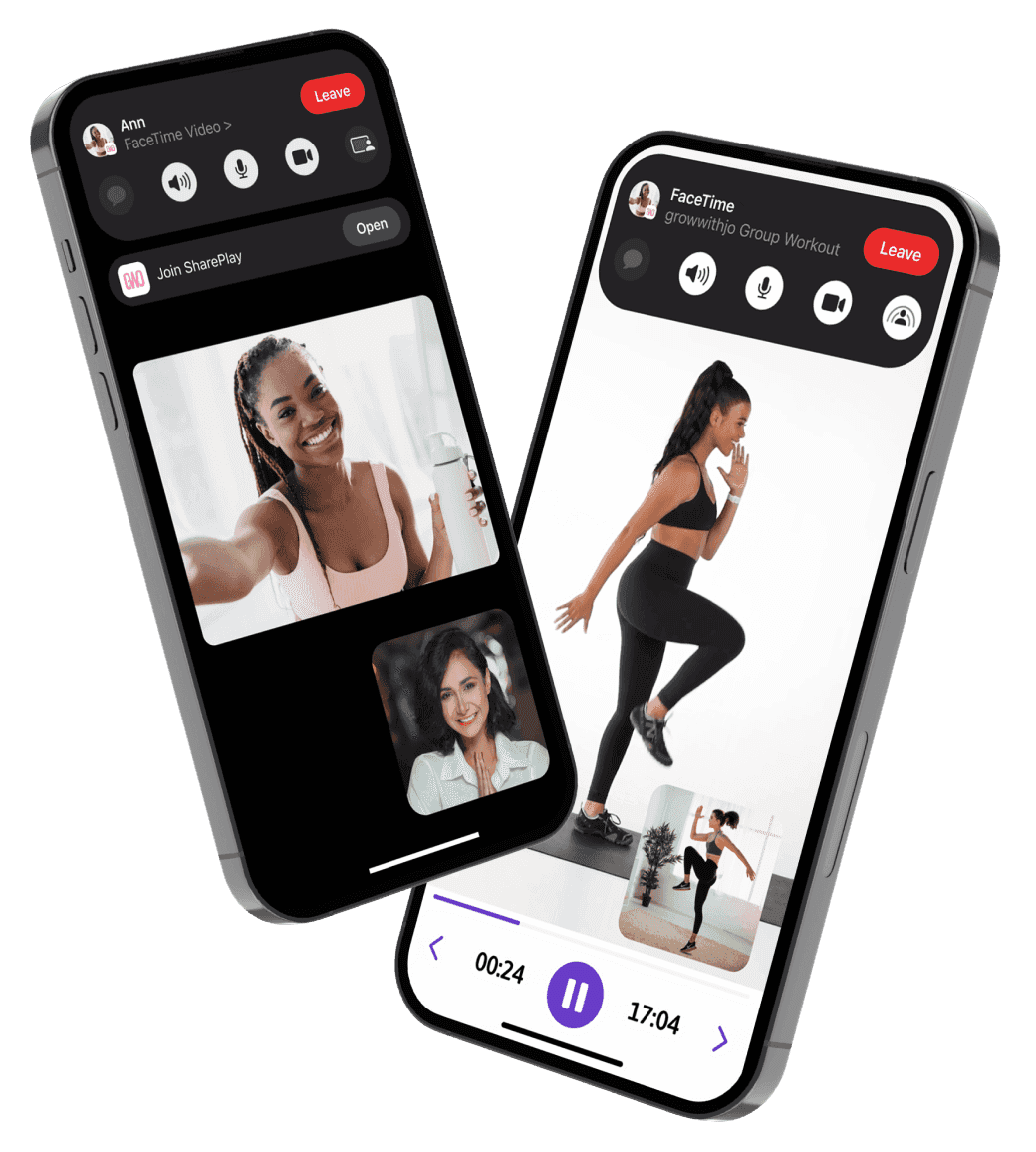 SHAREPLAY WORKOUT WITH YOUR BESTIES! EVEN IF YOU ARE MILES APART
Good friends don't let friends do their workout… alone! FaceTime your friends to start burning calories together using the new incredible SharePlay feature! Take your fitness & friendship to the next level.
To train together in the growwithjo app using Apple's SharePlay feature, make sure your Apple devices are updated to iOS 15.1, macOS Monterey, iPadOS 15.1 or later. SharePlay is a trademark of Apple Inc.
INCLUSIVE WORKOUTS
YOU CAN DO ANYWHERE
Reach your goals with simple and enjoyable workouts ranging from all styles of training and levels of difficulty. Start today to get the result you want.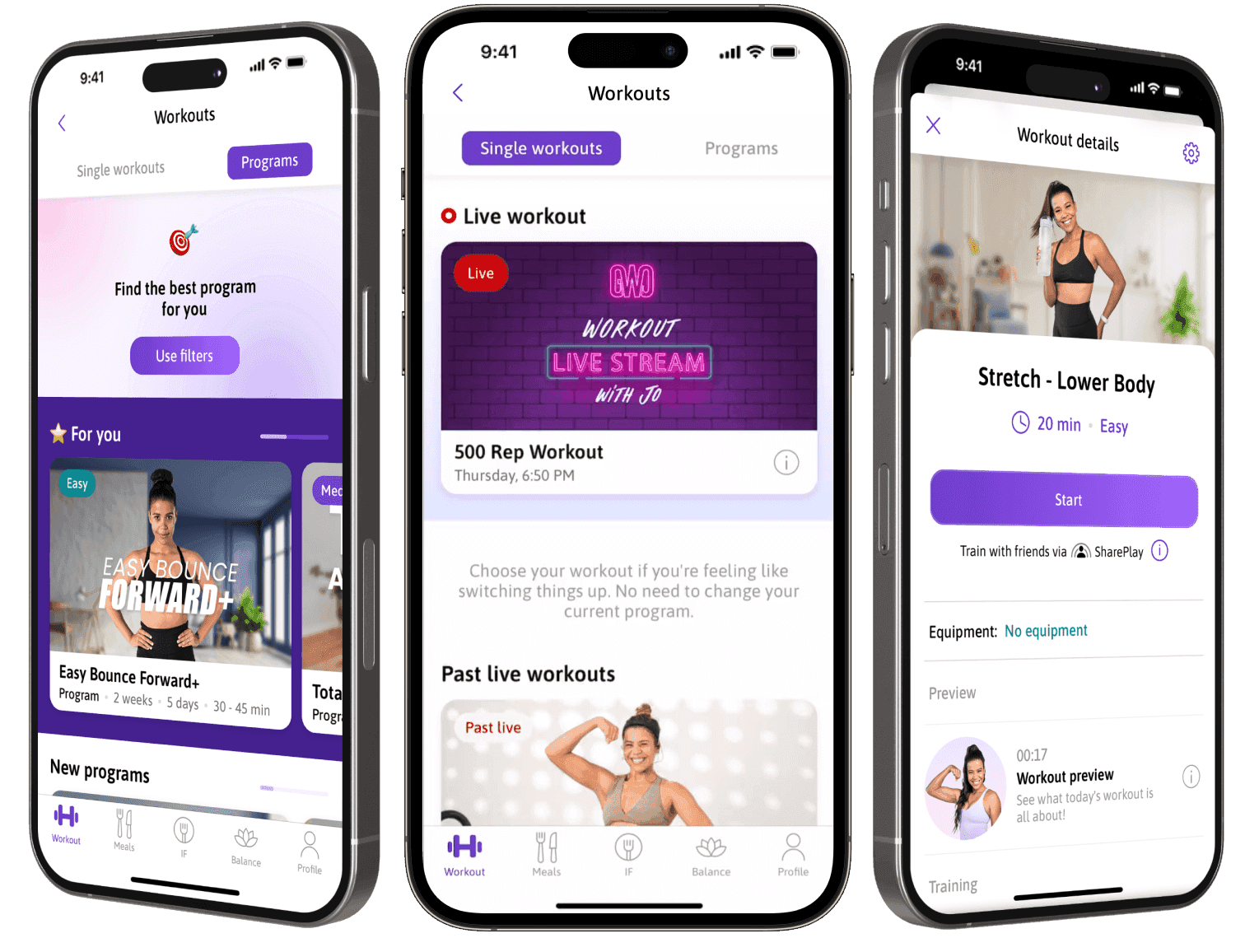 TAKE CONTROL OF YOUR WORKOUTS BY SYNCING YOUR APPLE WATCH
Get instant feedback from your training. Connect to your Apple Watch to keep track of how many calories you are burning as well as your heart rate.
MEAL PLAN
With the Meal Plan feature, you can save time and money by planning meals in advance and avoiding last-minute trips to the store. Additionally, you can easily adjust your meal plan to suit dietary restrictions and other preferences. Our Meal Plan makes meal planning easy, efficient, and even fun.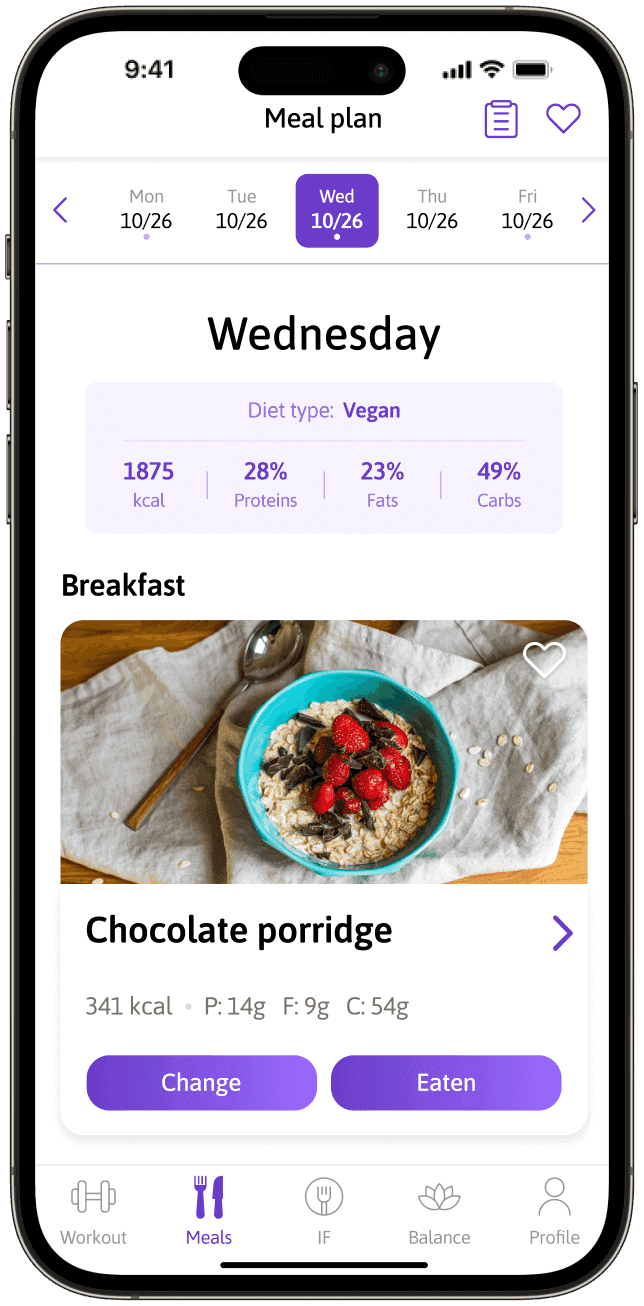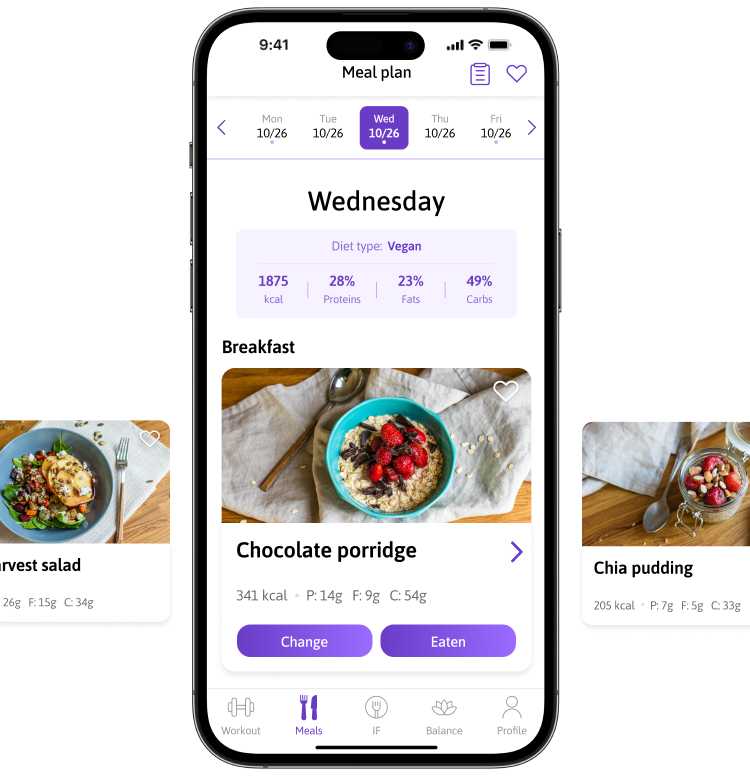 FEEL THE POWER OF BALANCE
Your fitness path is so much more than just your diet and exercise routine. Take it full circle with the best tools for relaxation: breathing techniques, guided meditations, sleep, scriptures, devotions, and nature sounds. Try them out and find your favorite way to balance and relax.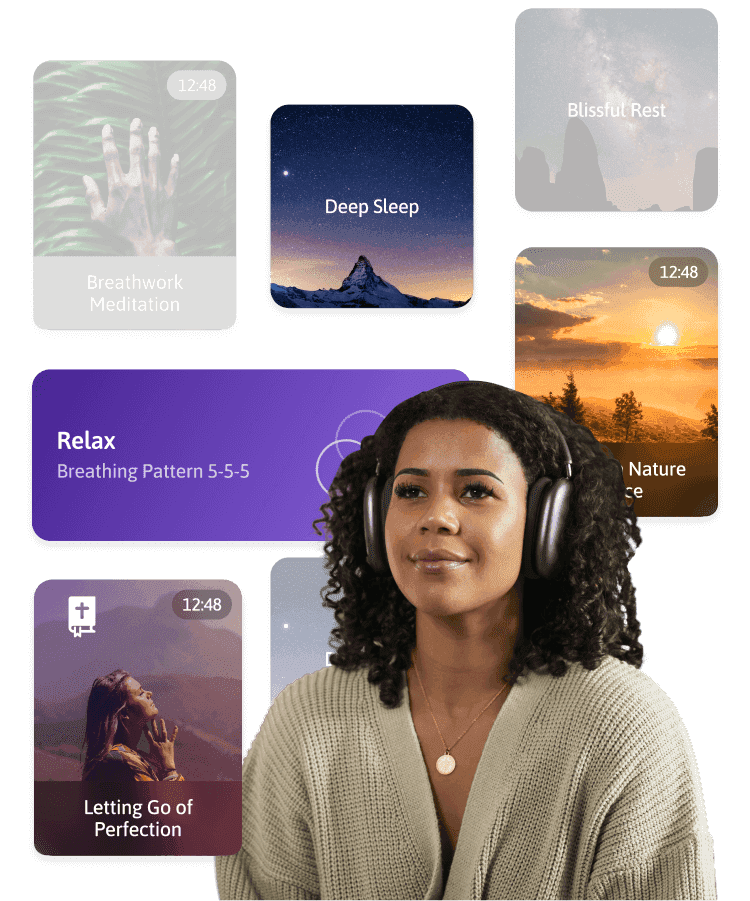 GET RESULTS JUST LIKE THESE WOMEN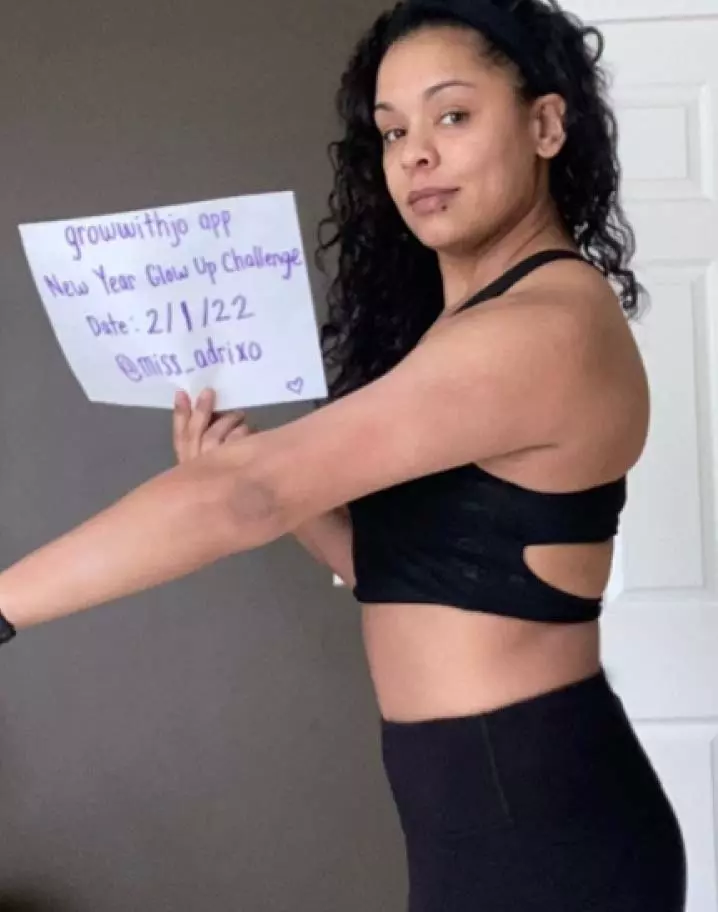 before
after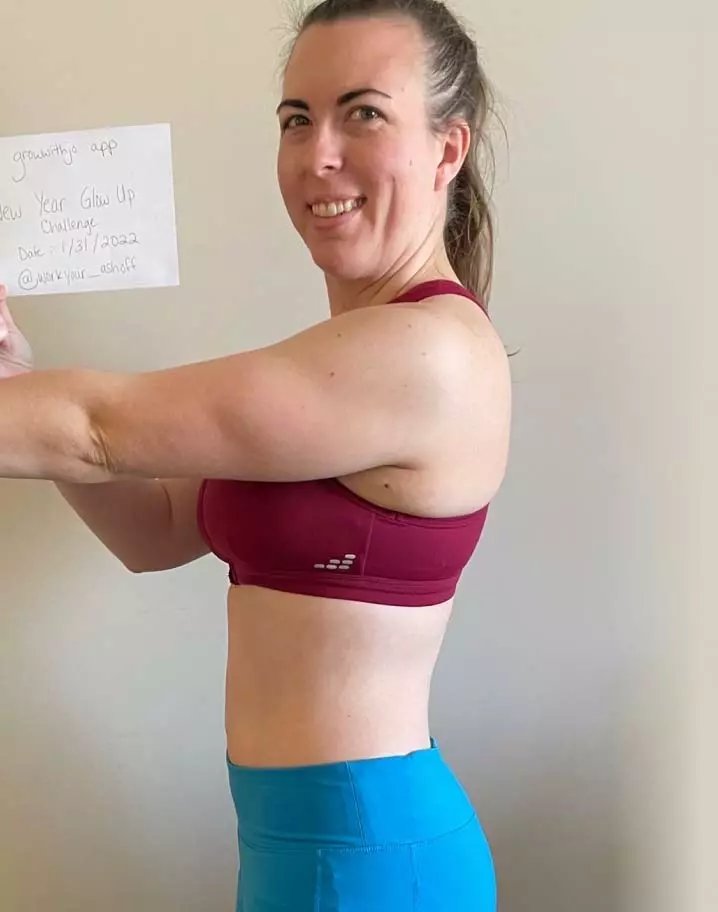 before
after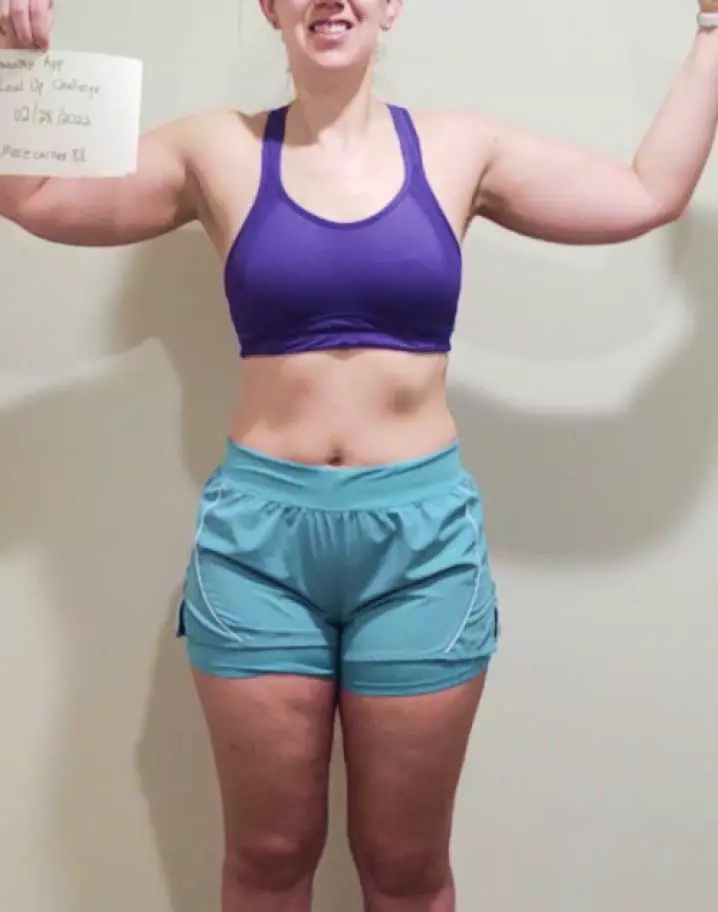 before
after